---
Sobre el ponente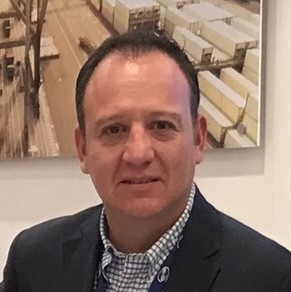 Miguel Nogueda
Sales Director, QIMA Mexico
Miguel Nogueda leads the sales team at QIMA Mexico, supporting clients both in Mexico and Latin America with a strong focus on results. He has more than 20 years of experience in foreign trade, sales and marketing, and has also led the efforts of successfully introducing the Pre-Customs Clearance Inspection to all industries of the Mexican market over 12 years ago. Today, Pre-Customs Clearance Inspections are the importing scheme with the biggest growth in Mexico and Latin America.
---
ACERCA DE LA ORGANIZACIÓN
QIMA es un proveedor líder de soluciones de cumplimiento de la cadena de suministro, que se asocia con marcas, minoristas e importadores para asegurar, gestionar y optimizar sus redes de suministro global.
QIMA tiene presencia en campo en 85 países, combinando expertos líderes en la industria para inspecciones en sitio, auditorías de proveedores y pruebas de laboratorio con una plataforma digital que brinda precisión, transparencia e inteligencia de datos de cumplimiento y calidad.
Para todos nuestros clientes en 120 países quienes usan la plataforma QIMA y se benefician del soporte 24/7 en más de 20 idiomas, QIMA es sus ojos en la cadena de suministro.