The Gulf Conformity Mark (G-Mark) is a mandatory requirement for low voltage electrical equipment (LVE) and children's toys that are being imported or sold in the Gulf Cooperation Council (GCC) member states consisting of:
United Arab Emirates
Kingdom of Bahrain
Kingdom of Saudi Arabia
Sultanate of Oman
State of Qatar
State of Kuwait

The G-Mark regulations are also recognized in the Republic of Yemen, despite it not being a GCC member state.
The G-Mark demonstrates that a product conforms to the Technical Regulation and applicable standards of the region and is therefore safe for consumers to use. All products governed by a Gulf Technical Regulation are required to display a GSO Conformity Tracking Symbol (GCTS) which consists of the G-Mark and a QR Code.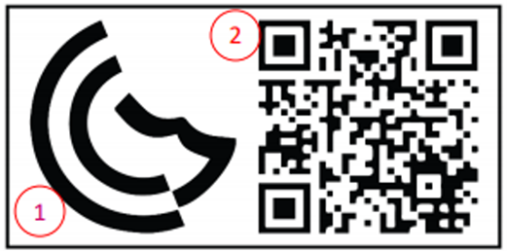 1 – Gulf Conformity Marking (G-Mark logo)
2 – The QR code tracking the certificate
QIMA is approved by the Gulf Standardization Organization (GSO) as a Notified Body (NB) to carry out conformity assessments and issue the G-Mark for low voltage electrical equipment (LVE) and children's toys intended for sale in any of the GCC member states and the Republic of Yemen.

QIMA is accredited to cover G-Mark Certification for Toys & Low Voltage Electronics
Product Scope
Children's Toys
Children toys are articles or products designed or intended, whether or not exclusively, for use in play by children under 14 years of age.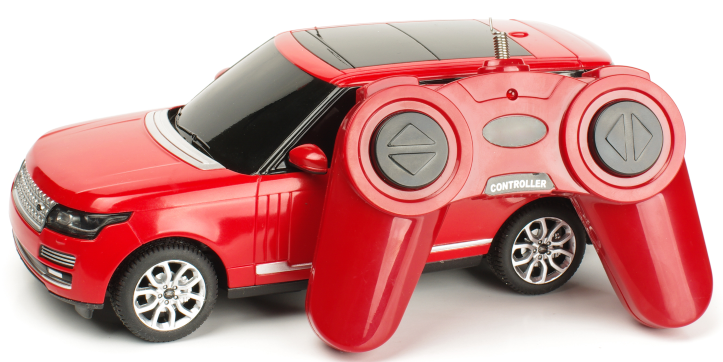 | | |
| --- | --- |
| HS Code | Product Type |
| 8712 | Bicycles and other cycles (including delivery tricycles) - not motorised |
| 871200100001 | Two-wheeled bicycles with less than 16 inch wheels |
| 871200100002 | Two-wheeled bicycles with 16 to 20 inch wheels |
| 871200100003 | Two-wheeled bicycles with a size of more than 20 inch wheels |
| 871200100005 | Two-wheeled scooters |
| 9500 | Toys, games and sports requisites; parts and accessories thereof |
| 9503 | Tricycles, scooters, pedal cars and similar wheeled toys; dolls carriages; dolls; other toys; reduced-size (scale) models and similar recreational models, working or not; puzzles of all kinds |
| 950300100001 | Kids bicycles with three wheels |
| 950430000000 | Other games, operated by coins, banknotes, bank cards, tokens or by other means of payments, other than bowling alley equipment |
| 950490000006 | Dice games (table, ladder and serpent, monopoly etc.) |
| 9505 | Festive, carnival or other entertainment articles, including conjuring tricks and novelty jokes |
| 950600000000 | Articles and equipment for general physical exercise, gymnastics, athletics, other sports (including table-tennis) or outdoor games; swimming pools and paddling pools |
The following product types are exempt from scope:
Playground equipment intended for public use
Automatic playing machines, whether coin operated or not, intended for public use
Toy vehicles equipped with combustion engines
Toy steam engines
Slings and catapults

Low Voltage Electronic Equipment (LVE)
All low voltage electrical and electronic products designed for household use with a voltage rating of AC 50-1000
List 1: Not currently published but consists of low-risk electrical products. This will cover all products not in list 2, or any exemption lists. V / DC 75-1500 V must meet the requirements of the Gulf Technical Regulation 142004-01 and display a G-Mark. These products are defined in two lists:
List 2: Higher risk products that require certification through a Notified Body. See below: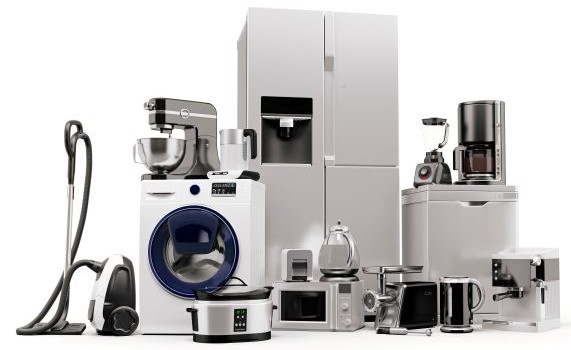 HS Code

Product Type

84145100

84145900

Domestic electrical fans

84181000

84182100

84182900

84183000

84184000

Refrigerators, freezers and other refrigerating or freezing equipment

84211200

84501100

84501200

84501900

Centrifugal clothes dryers and clothes washing machines, including machines that both wash and dry

85094000

Food grinders and mixers, fruit or vegetable juice extractors

85167200

Toasters

85163100

85163200

85163300

Electro-thermic hair dressing apparatus and hand dryers

85162910

Domestic electric heating apparatus

85165000

Microwave ovens

85166000

Other ovens, cookers, cooking plates, boiling rings, grillers, and roasters

85161000

Electric instantaneous or storage water heaters and immersion heaters

85164000

Electric smoothing irons

85444220

85366910

Plugs, socket outlets, adapters, cord extension sets, and chargers

84151000

Air conditioners
The following products are exempt from scope:
Electrical equipment for use in an explosive atmosphere
Electrical equipment for radiology and medical purposes
Electrical parts for goods and passenger lifts
Electricity meters
Electric fence controllers
Radio-electrical interference
Specialized electrical equipment, for use on ships, aircraft, or railways, which complies with the safety provisions drawn up by International Bodies in which the Member States participate.

How QIMA Can Help
As an independent Notified Body approved by the Gulf Standardization Organization (GSO), QIMA can support your G-Mark needs for low voltage electrical equipment (LVE) or children's toys intended for sale in any of the GCC member states and the Republic of Yemen.
QIMA can also provide additional services to help importers secure the entry of their products to their destination market including:
SASO Product Certificate of Conformity (PCoC) and Shipment Certificate of Conformity (SCoC) for products entering the Kingdom of Saudi Arabia.
Product testing provided by QIMA's global network of ISO 17025 accredited laboratories for products that lack a test report or have incomplete testing.
Risk assessment for importers or manufactures unsure of the risk assessment requirement.
Label review for toys and electrical products to help brands avoid delays during the conformity assessment process.