---
Sobre el ponente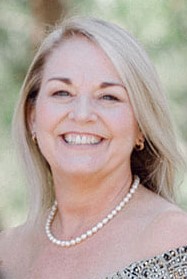 Rona Starr
President & CEO, Association of Professional Social Compliance Auditors (APSCA)
Rona Starr joined the Association of Professional Social Compliance Auditors (APSCA) in August 2016 as Executive Director, becoming the President & CEO when APSCA incorporated in Washington DC, January 2018. She oversees the organization's development and the advancement of APSCA's mission to enhance the professionalism and credibility of the individuals and organizations performing independent social compliance audits. APSCA has over 50 Member Firms and 4100 Member Auditors located in 96 countries.
Prior to joining APSCA, Rona worked for McDonald's for 21 years in a variety of roles. She was part of the roll out of McDonald's social compliance program within Asia in 2002; and became the global lead in 2009. In 2010, she gathered the audit firms used by McDonald's to form an advisory board to focus on improvement within the industry. From there, numerous projects were undertaken, which included the implementation of a train the trainer program for auditors where she travelled the world to ensure calibration and continuous improvement among the service providers – which included many of the now APSCA member firms.
Rona is an accomplished and globally networked business leader with the capacity to influence at all levels of an organization. A specialist in transformational environments, she has defined expertise in risk management across emerging markets, combining a track record of success in supply chain management, administration, international business coordination and workplace compliance.
Starr has an MBA from the Australian Institute of Business.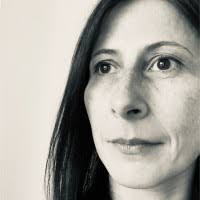 Anouschka Jansen
Sustainability Solutions Director, QIMA
Anouschka Jansen is the Director Sustainability Solutions at QIMA, a leading provider of supply chain compliance solutions, that partners with brands, retailers and importers to secure, manage and optimize their global supply network. In this role she supports the company in delivering sustainability solutions for QIMA's clients and their supply chains.
Anouschka brings 20+ years of experience in supply chain sustainability, with a particular focus on the textile industry. Prior to joining QIMA, Anouschka worked at amfori, a business-driven membership organization. At amfori she worked with her team in delivering innovation through new sustainability products, tools and services to the organisation and its member companies, including the amfori BEPI initiative and topics such as access to remedy, impact assessment, responsible purchasing practices and the Sustainable Development Goals (SDGs).
Before amfori, Anouschka was a global Sustainability Manager at Levi Strauss & Co., dealing with social and environmental sustainability.
---
ACERCA DE LA ORGANIZACIÓN
QIMA es un proveedor líder de soluciones de cumplimiento de la cadena de suministro, que se asocia con marcas, minoristas e importadores para asegurar, gestionar y optimizar sus redes de suministro global.
QIMA tiene presencia en campo en 85 países, combinando expertos líderes en la industria para inspecciones en sitio, auditorías de proveedores y pruebas de laboratorio con una plataforma digital que brinda precisión, transparencia e inteligencia de datos de cumplimiento y calidad.
Para todos nuestros clientes en 120 países quienes usan la plataforma QIMA y se benefician del soporte 24/7 en más de 20 idiomas, QIMA es sus ojos en la cadena de suministro.